WWII Online™: Battleground Europe
Written by VICTARUS
Friday, 18 September 2015 20:22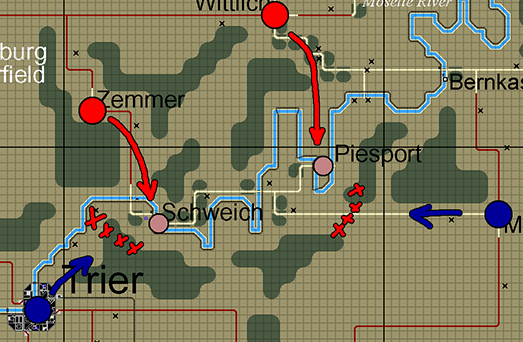 We have a very special event for you tomorrow which will be bringing back some old school flavors. No mobile spawns, depot spawning, or FB's to the town's which have no brigade in them. That means lots of teamwork and increased challenges to be the VICTOR of this event.
Event starts Saturday at 12PM Server Time (GMT -6) and will go until Monday when we prepare for maintenance and Campaign 117. Full briefing and recon maps are inside, check in on our special event forum.
PREPARE FOR WAR SOLDIERS!
Read more...
Written by XOOM
Friday, 18 September 2015 11:00
We have quite a bit of information to share with you this week. Special event this weekend, Welcome back soldier plan (Oct. 1), supply changes for next Campaign, Wiretap game monitoring, server maintenance and start of Campaign 117 on Monday. Warning: Wall of text (but full of good info).
Read more...
Written by OHM
Tuesday, 15 September 2015 18:32
For those who do not know in our latest game update we have increased the damage required to take down Forward Bases by 2.5x. Like any other change we make to the game it will bring a debate on whether to not it was the right move to make and there's one going on right now in the Barracks.
Read more...
<< Start < Prev 1 2

3

4 5 6 7 8 9 10 Next > End >>


Page 3 of 44